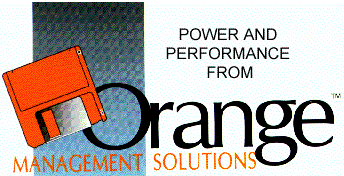 What's New!

OMS™ and Electronic Remittance. Real savings come with electronic remittance! Ask us about how it can save your practice time and money.
Third Party Payors, Hospitals, Groups of All Types: Want to cement relationships to providers? Why not provide electronic links to providers? Reduce your costs and theirs by eliminating paper exchange and phone calls. Install the system and link to any and all via direct dialup, server to server or utilize the internet for even greater savings.
HIPAA Compliance: All sites have been updated with the most current version of our practice management software, which includes HIPAA compliance for electronic claim submission and remittance.
HCFA requirements: are you a one-finger data entry person? Our electronic medical software is written especially with you in mind. Our dictionary driven review of systems, with its online help and one-stroke entries will keep you out of remedial keyboarding class.
Referral request: do you know where your patients record copies have gone? We have set up another way to track your patient activity. Lookup an individual patient, list activity for a period of time, or for a request reason.
Stay tuned: for the latest and greatest updates to your system, all included in your software maintenance!
Be sure to let us know any news you would like to see posted here - our clients are our greatest asset, and we and your fellow clients appreciate any communications from you!
Phone: (315) 422-2020
Orange Management Solutions
612 University Ave
,
Syracuse
,
NY
13210
E-mail:
sales@orangemgt.com
Internet:
www.orangemgt.com
---
Copyright Orange Management Solutions 2006